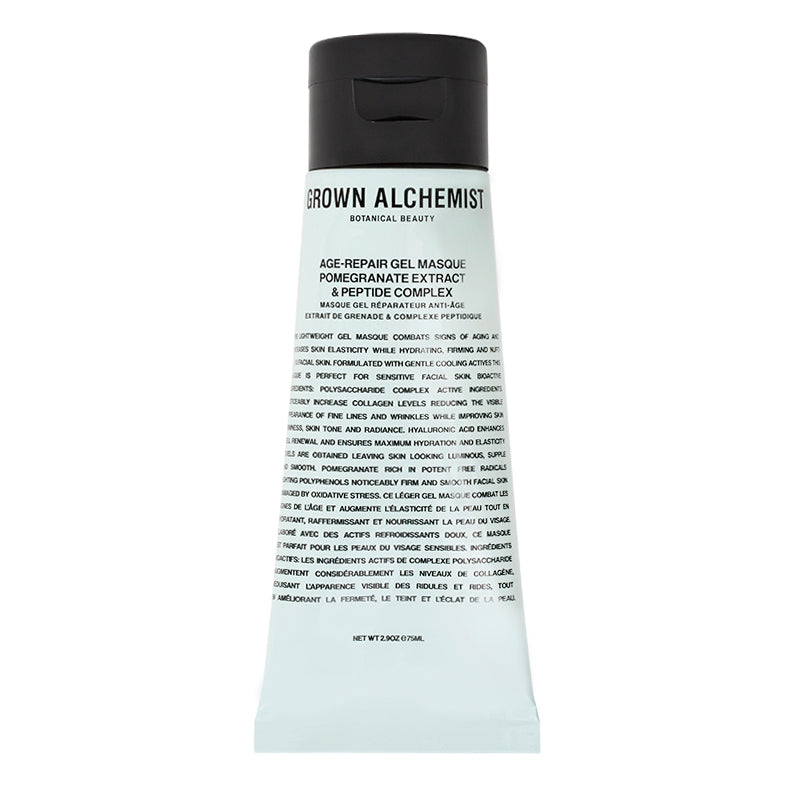 Grown Alchemist Age-Repair Gel Masque: Pomegranate Extract & Peptide Complex
Turn back the clock on some of those lines and wrinkles. This lightweight gel masque increases skin elasticity while hydrating, firming, and nurturing your skin. The gentle and cooling formula is great for sensitive skin and will perfect that winter glow.
Product Description
75ML
Features: polysaccharide complex, hyaluronic acid, pomegranate
INGREDIENTS
Polysaccharide complex active ingredients noticeably increase collagen levels reducing the visible appearance of fine lines and wrinkles while improving skin firmness, skin tone, and radiance.
Hyaluronic acid enhances cell renewal and ensures maximum hydration and elasticity levels are obtained leaving skin looking luminous, supple and smooth. pomegranate rich in potent free radicals fighting polyphenols noticeably firm and smooth facial skin damaged by oxidative stress.
HOW TO USE
Apply a generous amount to clean facial skin including the eye contour. Allow active ingredients to absorb into facial skin for 10-15 minutes.
Rinse thoroughly with warm water. Suitable for all skin types.
ALL SALES ARE FINAL.  NO RETURNS OR EXCHANGES.
---
---
More from this collection